Armidale Accommodation Search
For Cheap, Luxury or Discount Hotels around Armidale
Are you planning a trip to Armidale in New South Wales, Australia and looking for the perfect accommodation to stay during your visit? Look no further! We've compiled a list of the best accommodation options in and around the charming city of Armidale.
1. Powerhouse Hotel Armidale by Rydges: Situated in a restored historic power station, this hotel offers a unique and luxurious experience. The rooms are spacious with stylish furnishings and decor, and there are plenty of amenities, including a fitness center and a fantastic on-site restaurant.
2. Abbotsleigh Motor Inn: This cozy and affordable motel is located just a short walk from Armidale's main shopping district. The rooms are comfortable and clean, and there is a lovely outdoor area with a BBQ for guests to use.
3. Armidale Tourist Park: For those who prefer camping or caravanning, the Armidale Tourist Park is an excellent option. Located just a few minutes from the city center, the park offers spacious sites with modern amenities, including a heated pool and BBQ facilities.
4. Petersons Armidale Winery & Guesthouse: If you're looking for a more rural experience, Petersons Armidale Winery & Guesthouse is an ideal choice. The guesthouse is located in the heart of the winery, overlooking the picturesque vineyards. Each room is elegantly furnished with its own unique charm, and guests can enjoy wine tasting and delicious meals at the on-site restaurant.
5. Elite Motor Inn: This 4-star motel offers modern, spacious rooms with all the amenities you could need for a comfortable stay. Conveniently located close to Armidale's airport and train station, the Elite Motor Inn is a great option for travelers who want to be close to all the action.
No matter what your preferences or budget, Armidale has accommodation options that will meet your needs. Book your stay today and start exploring this beautiful part of New South Wales.
This is the worlds leading discount accommodation cross search engine

save up to 80%


This is the same set of services most travel agents use, Free to bookmark and share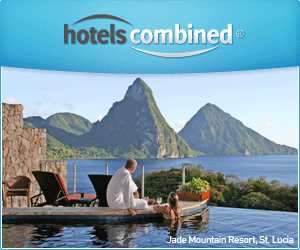 This is the site for Armidale New South Wales . Are you searching in the right Australian Region?
MOVE PORTAL